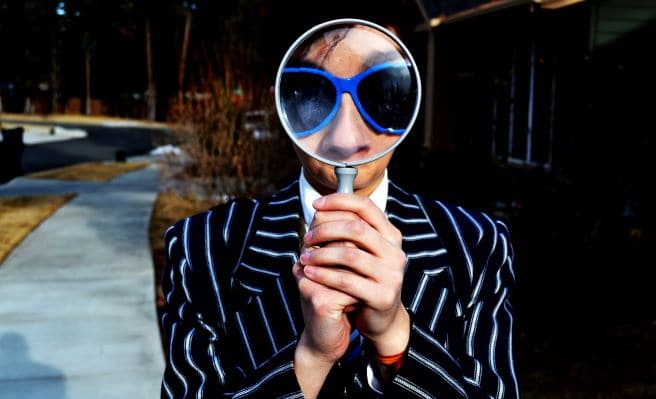 15 Mar

How to Ferret Out the Truth about Candidates

Comedian Groucho Marx once deadpanned, "Those are my principles, and if you don't like them…well, I have others."

The uncomfortable truth exposed by Groucho is that people often claim to have principles, but they are happy to change them if popularity demands so. It is unknown if Marx was alluding to politicians.

A question was posed to us recently, "How do I find out what principles a political candidate will follow?" These next few months are the crucial times to know the answer to that question, now that the new voting districts have been finalized and candidates are queuing up for the 2022 elections. Minnesota and many other states will elect a governor, and all seats in the U.S. House of Representatives are up for grabs, as are many in the U.S. Senate.

Primary elections will be held this summer, and which candidates get nominated in those primaries usually determines who will represent us after the general elections come November.

The best way to find out a candidate's principles may be to look on the internet. Resources online can vary in excellence, shall we say. But there indeed are helpful places to look. Consider starting with your state government's website, which in Minnesota, for example, includes a page called "Who represents me?" where you can type in your address or point to your residence on a map to identify your district and elected officials today. In Minnesota and probably all other states, the basic information can be found at the voting and elections page of the state's website and similar data is found on the secretary of state's website.

Even better, Ballotpedia is a private organization whose website very helpfully tells you which positions are up for election in your area, who is running, voting methods and places, and much else. Easy links take you to pages for each candidate, thousands of which nationally will have filled out questionnaires with information about themselves. Additional links are provided for each candidate's own website and social media pages like Facebook, LinkedIn, and Instagram.

Campaign ads—not what their opponent says about them, but their own ads—interviews, debates, and unbiased news articles (if any) also can be helpful. By searching a candidate's name, you no doubt will be able to learn biographical information about a candidate's background.* For example, evidence that a candidate has devoted significant time to the community and public may reveal that he or she honors the leadership principle of service. Whether a candidate timely releases tax returns tells us about the person's commitment to the principle of transparency.

*Again, however, "consider the source," as Mom always says.

How to Interpret Ads and Social Media

Truer words were never spoken than these: Do not believe everything you see in political ads or on social media. Given this obviously obvious statement, we will close with rules of thumb for how to find out a candidate's principles.

Rule 1. Only pay attention to what a candidate says, not what anybody else says about them.

Rule 2. If what the candidate posts or their ad claims is about their opposing candidate or party, ignore it and consider a strike against the candidate who is taking the negative route. Bashing an opponent is mean, and it fails to honor the principles of peace and dignity.

Rule 3. Campaign promises that are misleading or seem unreasonable violate the principles of honesty and integrity, and perhaps limited government. Look for a better candidate.

Written by Quentin R. Wittrock, founder of Principle Based Politics. 

Look for his posts each week, as this blog will explore and promote the idea of principle in politics, both as to individual elected leaders and our federal government as an institution.