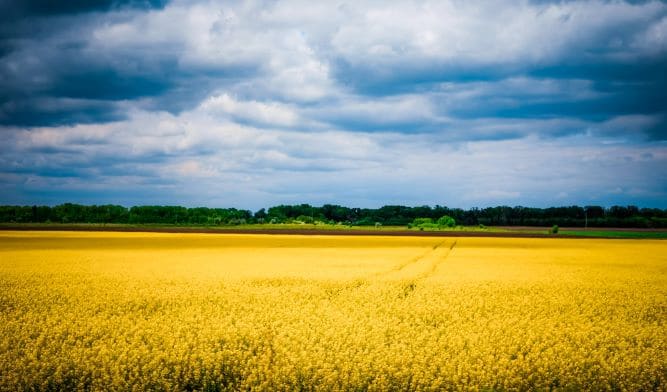 01 Mar

Ukraine and the Need for Reconciliation

In our church Sunday, we prayed for reconciliation and restoration in Ukraine. Four days earlier, Russian forces invaded and attacked that country, and we were at war. "We" were at war, because there is only one world, one creation, one humanity. Yes, we are at war.

Peace is one of the seminal principles of Principle Based Politics. Not war. Not conflict. Not threats.

And not blame. Adding to the pain of the present war is the political blame laying it has ignited in America. Blaming and bashing are not peace, similar to how war is not peace. We need reconciliation and restoration in the United States, too, and should all pray for that.

While polarized Americans and government officials fight among themselves, China and Russia are trying to influence the world…. Sensing American weakness, Russia attempts to portray international strength. It involuntarily annexes part of Ukraine known as Crimea…. We must demand that elected federal officials start focusing on undivided American diplomacy.

(Additional prior posts relevant to the current war in Ukraine include: War on the Basis of Principles (Dec. 7, 2021), Foreign Relations: Applying Principles (Sept. 14, 2021), and National Defense: Applying Principles to Issues (June 22, 2021).)

The "American weakness" of which this blog warns is disunity, which is not the same weakness many people are blaming today for the war in Ukraine. "If Biden wasn't so___," or, "If Trump didn't___," or even "If Obama or Bush hadn't___," the bashing blamers bleat, claiming their political opponent has unilaterally destroyed our national strength. But the real American weakness comes from those blamers themselves, the polarizers, and the dividers among us.*

*Those of us who grew up during the Cold War have no trouble thinking of Russian leaders (the "Soviets" in those days) as the real threat to world peace. Those leaders, in the same way Putin should be condemned today, were the ones we disliked while ducking ridiculously under our school desks during air raid drills. They were why our neighbors dug bomb shelters. They were who launched atomic missiles at us in movies like The Day After.

Just as Ukrainians are now coming together to fight for peace, "United Statesians," in addition to praying for our friends abroad, must sacrifice our own desires and political preferences, uniting around the principle of peace everywhere, including here. In unity there is strength. In strength there will be peace.

You probably heard that three days after our February 22 post entitled Time for an Appointment, President Biden nominated Judge Ketanji Brown Jackson to join the United States Supreme Court this summer. She graduated magna cum laude from Harvard University, then cum laude from Harvard Law School, where she was a law review editor. After working as a law clerk and then a lawyer, she was appointed as a federal district judge in 2012 and later elevated to the federal court of appeals in 2021.

Assuming that all of the background checks are cleared and unbiased sources vouch for Judge Jackson's qualifications, there is a need for reconciliation in this situation, too. Her appointment should be confirmed promptly by the U.S. Senate. An important part of winning a presidential election is the right to select new justices to fill Supreme Court vacancies. President Biden won the 2020 election, and this appointment is his to make. As we have written, just as presidents should make nominations on the judicial merits of the candidate, senators should vote for or against nominees not based on politics, but based solely on competence.

Lastly, the proposed federal spending bill discussed in Build Back Better. Wait, What? (Jan. 11, 2022), appears unlikely to be passed. Unless there is reconciliation amongst our lawmakers, not even the parts of the bill upon which there is agreement will come to fruition.*

*This adds to Principle Based Politics' record of prophetic or influential (maybe just lucky?) writings, that goes back at least to our June 24, 2021, post, Capital Punishment: Applying Principles, in which we expressed the view that the federal government should discontinue use of the death penalty because, basically, two wrongs do not make a right. One week later, the U.S. Department of Justice announced that it was halting all federal executions.

We hope and pray that our many calls for unity and use of principles see similar results. Our country needs it. Ukraine needs it. The world needs it.

Written by Quentin R. Wittrock, founder of Principle Based Politics. 

Look for his posts each week, as this blog will explore and promote the idea of principle in politics, both as to individual elected leaders and our federal government as an institution.