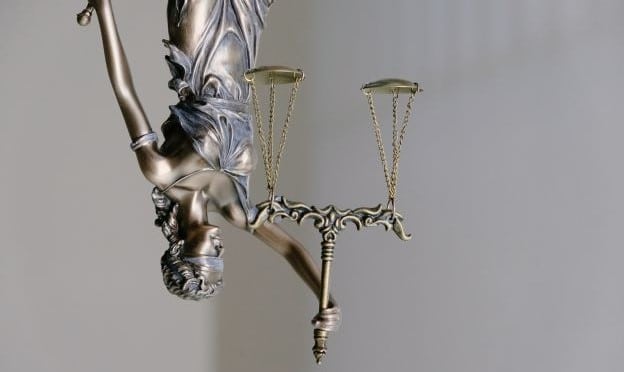 03 Dec

If Roe v. Wade is Overturned

Mississippi, which in 2018 passed a law banning abortions there after 15 weeks of gestation, argued vigorously this week to the United States Supreme Court that the state's ban should be upheld because the issue should be left "for the people to decide" through the legislative process rather than by a judicial ruling. The United States Constitution is "neutral" on the question of abortion/choice, Mississippi asserted. A majority of the Supreme Court seems inclined to agree with Mississippi.

Roe v. Wade, a 1973 Supreme Court decision that has made abortion legal in all states up to the point when the fetus can live outside the womb (generally thought to be around 24 weeks), is likely to be overturned.

If that happens, "the people" and our elected representatives will be allowed to enact whatever new abortion bills as can be passed and signed into law. Warning: Results may vary.

Principle Based Politics believes there may be a better way than future state-by-state battles in Mississippi, California, Texas, New York, Minnesota, and everywhere else. Abortion already has sucked much of the life out of politics in our country. The "pro-choice" versus "pro-life" divide is a major cause of American polarization, partisanship, and extremism. It does not need to be like this.

As we have stated, our principles of freedom and protecting the vulnerable, when the strong interests of the fetus and the female are weighed and balanced, produces a conclusion that, except in cases when the female's life is in danger or she became pregnant through rape, the vulnerability of the fetus seems more compelling. When the female has been raped, or when carrying a fetus until birth could cause her to die, then vulnerability is much more even between the two, and the freedom and vulnerable state of the female should prevail. We laid out this analysis in a widely-read post, "Abortion: Weighing the Principles" (July 20, 2021).

The logical next step is that some form of governmental action is needed to supply the protection. While states generally have the strongest interest in and power to protect the safety of their citizens, at least until now they have not been able to do this fully for the unborn. This has been both due to state-level political conditions and because federal courts have found their prior restrictions unconstitutional.

The predicted overruling of Roe v. Wade—if it does happen—would give future leeway for state or federal laws that are consistent and more protective to the unborn.

A New National Abortion Law

Our prior posts also have noted that another key principle applicable to abortion is limited government. This principle asks whether any political action is necessary, and, if so, whether the federal government specifically must act because it is the only body that possibly can do what is needed. As we explained in our post "A Principled Federal Role in Abortion Law" (July 23, 2021), a federal statute on abortion may indeed be the best solution possible.  

Hear us out, please. The main features of a new, national law could be these:
For a woman aged 18 or above impregnated through an alleged rape in which charges are pressed, abortion would be legal during the first 20 weeks of the pregnancy
The pregnancy of any minor (under the age of 18) by definition would be categorized as procured by statutory rape, even without charges pressed, and abortion would be allowed during the first 20 weeks
When a doctor certifies that a pregnancy endangers the life of the female patient, abortion always would be allowed
All other abortions would be illegal
For anyone prevented from having an abortion because of the above rules, the federal government would provide adoption support, financial assistance to help with prenatal and obstetric care, and, if the baby is not adopted, financial assistance for early education, daycare, and housing, if needed
In considering what "the people" should do if these issues are left to us, we all must remember that a perfect solution is not one of our options. Nobody is going to absolutely love any law that is passed. As this blog said earlier, the optimal, ideal scenario would be that there be no unwanted pregnancies, but that is not something a government ever can accomplish in any way we wish to contemplate.
Though it will be difficult, maybe resolution of this issue can be what brings America together. Wouldn't that be ironic? We, the people, get our feelings out on the table (if they aren't already), have our elected Congress vote on the best national solution it can negotiate, put the issue behind us, and move forward like a united family should.
Written by Quentin R. Wittrock, founder of Principle Based Politics. 
Look for his posts each week, as this blog will explore and promote the idea of principle in politics, both as to individual elected leaders and our federal government as an institution.