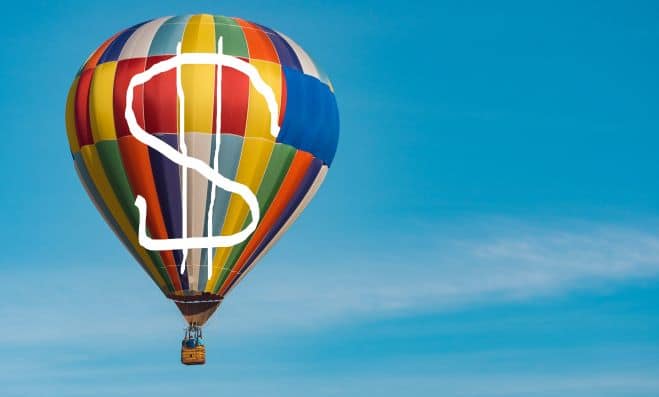 14 Dec

Inflation

When your humble blogger was still in elementary school, he thought he had personal economics all figured out. Learning that 10 percent interest could be obtained on something called "CDs" and that a household could be run on $10,000 per year, simple math led to the conclusion that all one needed to do was accumulate $100,000, invest it in certificates of deposit, and be financially secure forever. Brilliant!

In addition to not having a plan to come up with even a hundred dollars (let alone one hundred thousand), what this junior blogger failed to consider was obvious: inflation. As it turned out, gas would quickly exceed 35.9 cents per gallon, first-class postage 6 cents, new cars $2,000, and a new home $28,000. "Drat!" as we used to say then.

Inflation is "real," and it still is "a thing," as we say now.

One fundamental premise of economics is the law of supply and demand. If there is not enough of something (a "supply shortage") to satisfy all of the customers who want it ("demand"), the price will go up.

This is what our country is experiencing today. There are not enough willing workers, so wages increase. Consumers and businesses have more extra money than there are goods available to buy, so prices go up. Demand for people and products exceeds the supply, so prices rise in labor and sales markets. We have inflation.

Governments—particularly our federal government—play a big role in national economics and inflation.

Three ways the U.S. government contributes to inflation come immediately to mind. First, when federal "stimulus" monies and "entitlements" are paid to individuals and companies, it gives them cash to spend, which drives up demand. One could say this "over-stimulates" buyers in our economy. At the same time, the free money paid to individuals disincentivizes them to work, reducing supply in the labor market. Third, government purchases accelerate demand directly.*

*None of this is a criticism limited to one administration or political party. The clearest example of the bipartisan nature of government overspending has been during the pandemic, when the major parties have seemed to compete against one another to get credit for giving people the biggest "stimulus" payments.

In addition, the Federal Reserve Board maintaining low interest rates spurs economic demand (as it is designed to do), which can inflate prices.*

*The Federal Reserve, or "Fed," although created by Congress and led by presidential appointees, technically is not a U.S. government agency. It sets long-term interest rates, which in recent years have been between zero and one-quarter of a percent. Rates reached an all-time high of 20 percent in March of 1980.

Hence, inflation. After minimal upticks for over a decade, the U.S. consumer-price index is rising at a rate of more than 6 percent this year. Inflation is higher in America than in any other advanced country.

Identifying inflation and understanding the impact of government policy actually are the easy parts of dealing with inflation. Figuring out what to do about it is more difficult.

For starters, we think the best move would be for the government to stop handing out so much money. There is a fine line between stimulating an economy during a crisis and overstimulating one, and the United States crossed that line many months ago. With unemployment extremely low and "Help Wanted" signs posted everywhere, it is now time to start incentivizing people to work. Similarly, when the independent Federal Reserve Board eventually raises interest rates, that will reduce demand for goods, thereby decreasing inflation.

Might these steps hurt the stock markets? Yes, temporarily, but so too would rising prices over a longer term if our nation were to get trapped in a spiral of inflation.

Written by Quentin R. Wittrock, founder of Principle Based Politics. 

Look for his posts each week, as this blog will explore and promote the idea of principle in politics, both as to individual elected leaders and our federal government as an institution.