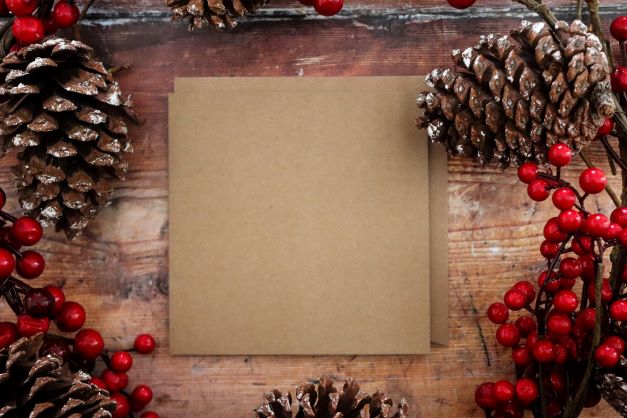 21 Dec

America's Christmas Letter

We do not know that the United States even sends Christmas cards or letters (at least we have never received anything from Old Uncle Sam), so Principle Based Politics took it upon ourselves to write one on behalf of the country. Because we prefer to receive concise holiday letters, sprinkled with news, general updates, just a little humor, and a lot of honesty, that will be our approach here.

Merry Christmas to All…

Hope you and yours are well and enjoying the season.

Our year got off to a rough start when the former President refused to concede defeat in the 2020 election. He riled up a bunch of troublemakers, who stormed the Capitol Building on January 6, and people died. It was a debacle and a disgrace.

Things began to improve in America, though, when Covid-19 vaccines rolled out of our nation's factories. It was a proud moment that brought us to happy tears, literally. By spring, every adult who wanted a shot could get one for free, and by the end of the year youths were getting them, too. Most people who have been vaccinated have avoided getting seriously ill, needing to be hospitalized, straining the health care system, and dying. Thank you to all you patriots who did so.

Our performance in the Olympics this summer was strong. Speaking of sports, "America's (Real) Team"—the Minnesota Vikings—are having an unusually exciting season. Lots of close games!

In August, we pulled out of our 20-year war in Afghanistan. That ending didn't go well, to say the least. And, our autumn, which typically is filled with hope for new beginnings, saw another discouraging turn in the wars against Covid and gun violence. Surprisingly, our stock markets continue to fly high and unemployment is really low now.

It was an up-and-down year as a whole. As Principle Based Politics said at Thanksgiving, things always could have been worse. We are hoping for a better 2022.

… and To All a Good Night!

U.S. of A.

 

Ghost written by Quentin R. Wittrock, founder of Principle Based Politics. 

This blog will take a Christmas break now. After the holidays, look again for posts each week, as we will continue to explore and promote the idea of principle in politics, both as to individual elected leaders and our federal government as an institution.