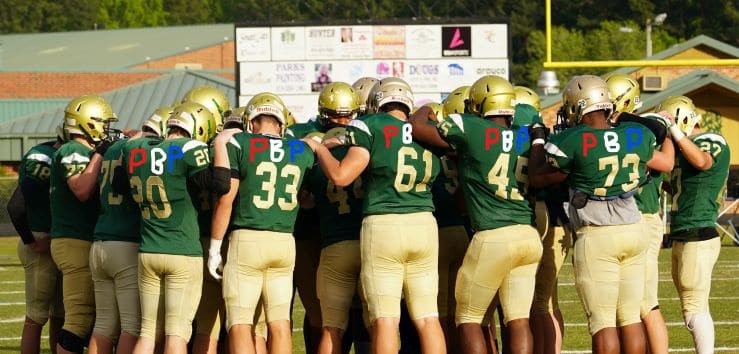 04 Jan

Principle Based Politics in 2022–Let's Go!

We look ahead to a better year for both Minnesota and America in 2022. The Wild and Timberwolves make surprising and long playoff runs, and the Twins win the World Series. Big victories like that. Sports leagues throughout the county are able to play their games without covid-related postponements and player absences. Huge successes such as those, also.

Oh, and we hope that politics can come to be based on principles. That's the type of triumph over which hopeful Americans actually have some control.

Setting aside sports for a moment, this post will explain Principle Based Politics' efforts to turn its hope for principled politics into reality.

The Concern, The Mission, The Efforts

At first, it was an idea, a notion. More than anything, the need for politics to be based on principle was a deep concern. Having retired in 2019, the founder of Principle Based Politics was concerned with what he saw when he finally had time to pay close attention to national politics. 

What this humble blogger observed in watching Supreme Court nomination hearings, campaign events, covid-crisis press conferences, and impeachment trials was anything but principles on display. It was brazen partisanship, intentional polarization, obvious election posturing, sheer selfishness, and unhelpful extremism. Similarly, when the November 2020 election came around, the candidates nominated by the political parties were disappointing to him as a voter. Frankly, what he saw on his ballot were woefully inadequate options.

This founder did not like it one bit, and he was convinced America certainly could do politics better than what he saw in 2020. The process could be improved. And the politicians themselves could be significantly upgraded. Mostly, they could have solid, helpful principles, and they could use those principles as the basis for political decisions and actions.

A cause was born from this disappointment and frustration, and he named it Principle Based Politics.

Research was performed, input was sought from trusted family and friends, prayer ensued, a mission statement* was crafted, an advisory committee formed, a website developed, and thoughts were put into words. As readers of this blog, you have seen the thoughts and words. If you have browsed principlebasedpolitics.org, you have seen much more.

*Our mission is to spread the idea of principles-based politics, with those principles leading to reasonable, rational federal policies that will help all Americans. Our goal is to bring citizens alternatives to the extreme positions and partisanship seen in past federal elections.

The next step was to create a formal not-for-profit entity, which Principle Based Politics now is. As a nonprofit corporation under Minnesota law and in the eyes of the IRS, we are poised to do more heading in the 2022 midterm elections. Internet search ads are bringing additional traffic to the website and attention to the principles we espouse. New posts are being written. Events are being planned. Please stay tuned for all that will follow.

In our first posts, we articulated seven leadership principles we would like to see from the leaders of our federal government. In order of importance, they are:
Honesty
Respect (inbound; being respectable and deservedly respected)
Integrity
Peace
Service
Dignity (outbound; honoring and preserving the dignity of others)
Understanding
With those "Political Action Principles" in place, we described seven philosophies we believe America's founders had in mind. To the tremendous credit of those founders and their foresight, these "government principles" remain necessary and helpful today. This unranked list explains how Principle Based Politics believes a government should treat its people and what it should value:
Equality: Governments must treat all people equally and fairly.
Freedom and free enterprise: Liberty and freedom of the people and free markets should be purposes of government.
Transparency: Telling the people the truth, openly, is the best way to govern.
Law and Justice: Upholding the law and Constitution, justly, is an essential governmental function.
Protecting the vulnerable: A necessary role of the government is to protect those in true need.
Religious freedom and separation: All must be free to worship, but church and state should remain separate.
Limited government: The federal government should do only what others cannot.
If you agree that the above principles would be less divisive and better for our country in 2022 than were the partisanship, political selfishness, and extremism of 2020, please help us spread the word by sharing this with your friends.
Written by Quentin R. Wittrock, founder of Principle Based Politics.  Look for his posts each week, as this blog will explore and promote the idea of principle in politics, both as to individual elected leaders and our federal government as an institution.