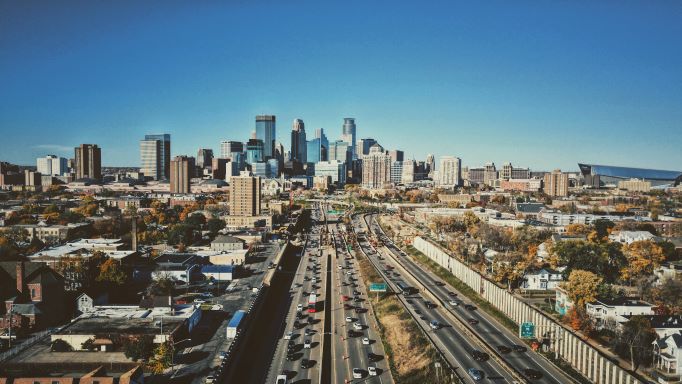 29 Oct

Minneapolis

The City of Minneapolis has a habit of finding its way into headlines around the country and even around the world. Sometimes it is for good things, like hosting Super Bowls or Final Fours. More often in recent years, the attention paid to Minneapolis is for bad things like murders, rioting, and police violence.

Minneapolis indeed is a troubled city. A beautiful place with lakes, parks, transportation, sports, restaurants, colleges, health care, and businesses, it is struggling. Struggling badly.

Next Tuesday, there are city elections that residents and political activists alike hope can improve things. While this blog focuses on national politics, we will offer here a few succinct thoughts about the Minneapolis elections.

What are the Questions on the Ballot?

One of the fundamental principles of Principle Based Politics is understanding. This requires one to take the time to understand the facts before forming a conclusion. That starts with learning what questions are posed. Minneapolitans who have studied the issues for November 2 know there are four main decisions to make:
Elections for mayor and the city council. The question here really is whether to reelect Mayor Jacob Frey, who has been in office since 2018, or replace him with one of the 16 other candidates, most of whom say they want to make big changes. The same is true for the council representatives for each of the city's 13 wards. Before casting their votes, Minneapolis residents should scrutinize carefully the mayoral candidates and those running to represent their council ward.
Question #1—Structure of the city leadership between mayor and council. This first of three proposed amendments to the Minneapolis City Charter would eliminate an executive committee and strengthen the mayor's power over all city departments, thereby reducing councilmembers' administrative roles. This seems like an internal issue that matters more to governmental officials than to the public.
Question #2—Department of public safety. Many people believe this is the important question, in part due to its idiotic original nickname of "Defund the Police."* All that can be known for sure right now is that this amendment would replace the Minneapolis Police Department with a Department of Public Safety led by a new commissioner nominated by (and reporting to) the mayor and appointed by the city council. The new department would employ a "comprehensive public health approach"—an approach that is yet to be determined. Significantly, reference to the police department would be removed from the charter, thereby erasing a rule passed in 1961 requiring that the city employ a minimum number of licensed police officers. The new department expressly "could include" armed police (and it almost certainly would), but with no minimum funding requirement. The devil is in the details, so we likely would oppose this amendment unless and until a clearer public safety replacement plan is on the ballot.
*One problem of modern politics is that advocates believe they need to immediately trumpet or condemn slogans like "Defund the Police," which are designed to fit nicely on posters and tweets. We hope politicians learned a lesson in 2020, when this catchy-but-ridiculous idea backfired in elections all across the country.
Question #3—Rent control. This third City Charter amendment would allow Minneapolis to pass an ordinance to set residential rent maximums in the city. The principle of free enterprise would favor letting supply and demand in the rental market determine the rates.
Our goal today is to increase the understanding of the issues, not to endorse any candidates or suggest how anyone in Minneapolis should vote.*
*Although this blogger's law office was downtown for 32 years until retirement, he lives in a suburb and cannot vote. Frequent appearances at Target Field are insufficient to confer Minneapolis residency.
We will add this: the principle of protecting the vulnerable demands armed police. The same principle, however, along with principles of law and justice, freedom and equality, all insist that the police not abuse their power or discriminate. We also believe that the primary problem with crime in Minneapolis is the criminals themselves, not the police, even though officers are imperfect and sometimes do make mistakes.
Lastly, the principle of limited government mandates local control over local issues like those facing Minneapolis. Federal politicians largely should stay out of the way—offering training, support, and cooperation when needed—rather than popping off or exploiting problems to justify further federal regulation.
Written by Quentin R. Wittrock, founder of Principle Based Politics. 
Look for his posts each week, as this blog will explore and promote the idea of principle in politics, both as to individual elected leaders and our federal government as an institution.