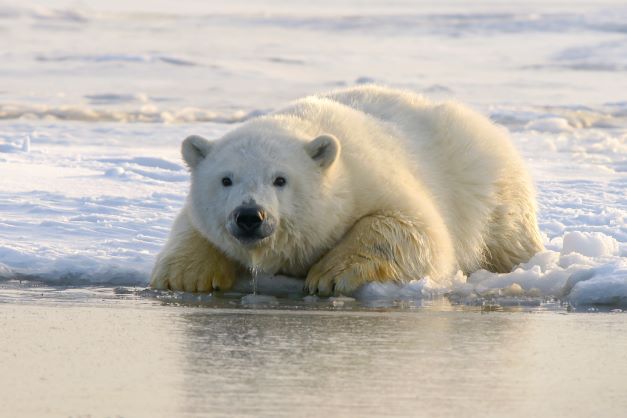 17 Aug

Climate Change: Applying Principles

On the South Island of New Zealand, the Franz Josef Glacier is a major destination for tourists. As you approach after a long hike, the glacier begins to appear, way ahead in the distance, wedged in between two mountains. And soon you come to a sign that reads: "In 2009, the glacier ended here." This is not all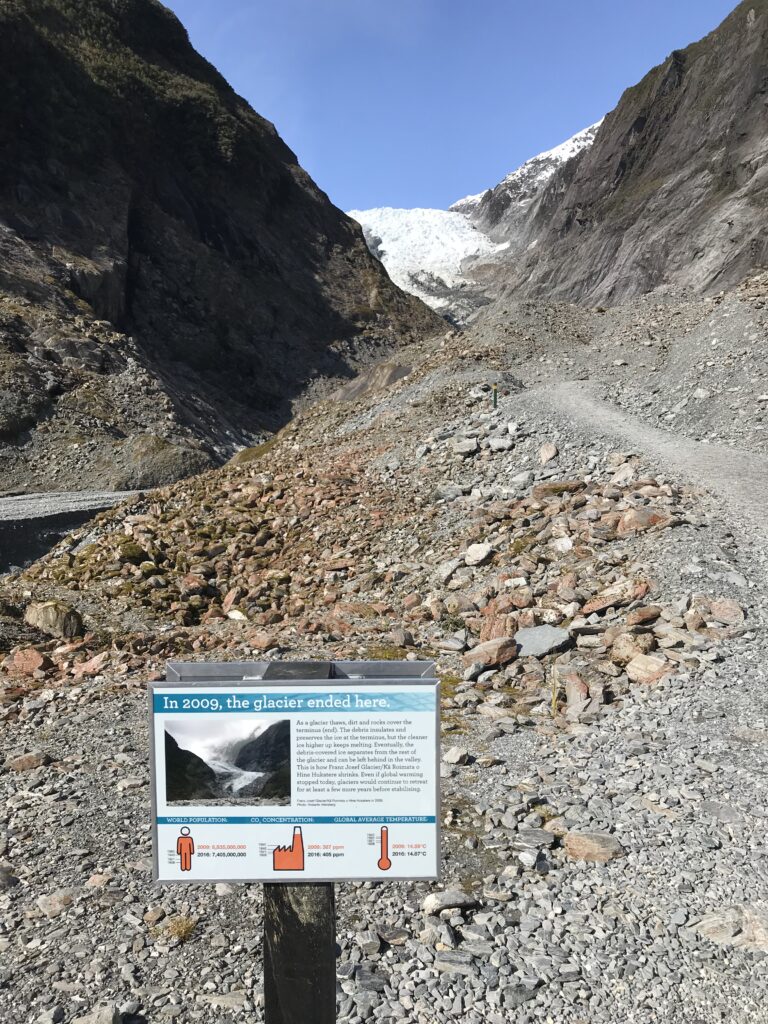 that surprising to hikers, because, about a half hour earlier, before any glacier was visible at all, they had passed a similar sign marking how far the edge of the ice mass reached a century ago.
These signs also subtly point out the cause of the shrinking glacier, which is described as "global warming." Unfortunately, as Earth heats up, walks to glaciers get longer every year—but that is the least of humanity's difficulties brought about by climate change. This is a serious problem.
In this post, we will analyze how the government of the United States should address the topic of climate change, using the principles and process we have articulated.
Securing Blessings through Good Stewardship
According to a 2021 survey by the Pew Research Center, a majority of Americans believe our federal government has not done enough to protect the environment and reduce the impact of climate change. The political issue for today, therefore, is whether the government should do more, and, if so, how it should tackle these complex issues.
These are issues on which the sets of leadership and government principles espoused by Principle Based Politics both clearly apply. Starting with leadership principles, on the issue of climate change and the environment, we need leaders who adhere to at least three fundamental principles: understanding, respect, and peace.
Understanding is the principle that looks for leaders who seek to learn the facts by gathering and studying data, including information from experts. This principle applies particularly well on issues that involve science, like climate change and the environment. Respect, as we view it, is an inbound concept for leaders; we need people in charge who will be respected internally and abroad so that America will be respected in turn as a trailblazer and international consensus builder on climate issues. Peace also applies, as future conflicts naturally could arise between countries with vastly differing views on pollution standards, resource allocation and sharing (rather than hoarding), and their willingness to contribute financially to protect the environment. 
Of these principles, understanding was listed first for a reason—it is the leadership philosophy most needed on climate change. Our leaders must initially seek out and understand the objective facts and the full range of options for dealing with all of the intertwined issues this problem presents. Politicized and biased science is the worst kind. This is an extraordinarily complex challenge requiring the best input not only from environmental scientists, but from foreign relations specialists, socioeconomics thinkers, and more.
Principles that should influence our overall government, in turn, are protecting the vulnerable and limited government
We should start with the relatively easy analysis of whether climate issues fall within the scope of what our principle of limited government allows—which it definitely does. Two legitimate roles of our federal government are to ensure the future and to steward the resources of our planet. The Preamble included to "secure the Blessings of Liberty to ourselves and our Posterity" as a main reason for the U.S. Constitution itself, which shows the value our founders placed on ensuring the future. The earth is a gift from God that we humans all share, and stewardship over it is a God-given responsibility, as well. A primary purpose of governments is to organize the stewardship efforts related to all resources, not just financial resources. Our federal government is in no way limited by this principle; the government instead is empowered.
Those living today and, even more so, our future generations all are exposed to the risk of climate change. Protecting the vulnerable is such a legitimate role of government that it is a principle in its own right. Not only is the issue of climate change something only our federal government can handle (which is the central factor in our limited government analysis), but it is of the greatest importance and urgency. Extreme weather, rising sea levels, and the related international discord already are occurring, and these dangers will only get worse as time passes. The duty to protect the vulnerable is so profound that it controls all issues related to climate change.
The magnitude of this issue leads to the conclusion that our federal government does need to do all that it can, as soon as it can, to address it.
The earth reportedly is on pace at current rates to increase its air temperatures by over 2.5 to 4.0 degrees Fahrenheit in the next two decades. After China, America emits the most "greenhouse gases"* into the earth's atmosphere of all countries. Even at that, however, America controls only around ten percent of the worldwide sources of those gases. These facts combine to create a problem that China, the United States, and all other nations must work together to solve.     
*These gases include carbon dioxide, methane, nitrous oxide, ozone, and even water vapor, all of which cause light to turn into heat, thus raising temperatures. 
In this situation, the United States must lead the world to steward and protect the earth. Only America has the combination of economic, military, and moral strength to drive this. Accordingly, our federal government should involve the finest and most objective thought leaders from around the world—importantly from China, India, and Europe, too—to forge and enforce solutions. Building a consensus on both action and funding must be a top priority, and a key will be to convince China to participate fully so that businesses in other nations are not disadvantaged. A United Nations conference scheduled to be held in Scotland this November is a good place to start. 
America's government (and its businesses) must innovate and budget for whatever it will take to do our agreed part. This includes developing infrastructure and technology for energy sources, agriculture, transportation, and manufacturing that will emit less gas into the atmosphere. Surely, this will be expensive, and it will cause severe economic disruptions in some existing industries. The government may need to step in to fund job retraining and facility repurposing when sectors of the economy are affected. But, if we delay these steps, it will cost twice as much down the road. 
We cannot move at a glacial pace if we want to limit climate change and protect our environment for generations to follow after us.
Written by Quentin R. Wittrock, founder of Principle Based Politics. 
Look for his posts twice each week, as this blog will explore and promote the idea of principle in politics, both as to individual elected leaders and our federal government as an institution.
Future political issues to be analyzed under our principle-based method include: taxation, budget deficits and the national debt, health care, and foreign relations.