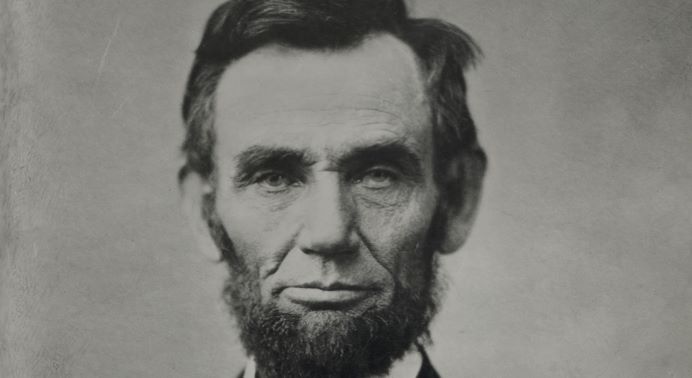 14 Mar

A New Team of Rivals

Abraham Lincoln won the 1860 presidential election with 39.8 percent of the popular national vote. Four candidates, each representing a different party, received more than one-eighth of the total votes cast, and all four carried at least one state.

America truly was "a divided country" then—to use the phrase so often applied again today. Remembering from his own speech two years earlier that "a house divided against itself cannot stand," Lincoln devised a plan that could suit America well now.

He built a "team of rivals," as Pulitzer Prize winner Doris Kearns Goodwin calls it in her book by that name.

Honest Abe's first inauguration occurred 162 Marches ago. Shortly thereafter, he began announcing his cabinet appointments. Lo and behold, Abraham Lincoln, The Great Uniter, was able to convince the very people who had run against him for the Republican presidential nomination to join his endeavor to save the country. Further, he even named prominent figures from opposing parties to top leadership posts.

William Seward, Salmon Chase, Simon Cameron, and Edward Bates—all Republicans he had defeated for the nomination—were named secretaries of state, treasury, and war, and attorney general, respectively. Chase, the most bitter rival of them all, later also  was appointed by Lincoln to be chief justice of the U.S. Supreme Court.

Prominent Democrats also were chosen for President Lincoln's team, including Gideon Welles (secretary of the Navy), Montgomery Blair (postmaster general), and later Edward Stanton (who was named secretary of war in January 1862).

Most shocking of all may have been the 1864 decision of Lincoln, a Republican, to switch running mates by selecting Southern Democrat Andrew Johnson of Tennessee as vice president, in order to show a "union" during the Civil War.

In making all of these bold and non-partisan appointments, Lincoln wisely noted that the country was in peril, and at such times we needed the strongest people to be running the government. Beyond the symbolic effect of unification, Lincoln also gave himself access to a wide array of thoughts to moderate his own biases and thereby aid his decision making.

These decisions included the Emancipation Proclamation in 1862, the management of the Civil War through several generals (none of whom did well until Lincoln appointed Ulysses S. Grant), and passage of the Thirteenth Amendment banning slavery.

As Proverbs 27:17 says, "As iron sharpens iron, so one person sharpens another."

How Lincoln's Concept Could Play Out with the Next U.S. President

Parallels between the early 1860s and early 2020s are not completely preposterous. Both eras involved or presently experience insurrections, racial disparities, severe political disagreements among the various regions of the country, and disconnects between rural and urban people even in the same regions.

What we need today is another Lincoln. Or, at least America could use a president with the wisdom to unite the country rather than divide it further for political gain.

Channeling Lincoln, a Republican in 2024 (say, for example Florida governor Ron DeSantis) could select a cabinet that looked something like this: Mike Pence as vice president, honoring his prior experience under President Donald Trump, especially Mr. Pence's demonstrated integrity in the position; current Independent and former Democrat Kyrsten Sinema of Arizona as secretary of the treasury; Democrat Amy Klobuchar of Minnesota as attorney general; and former Trump-appointed U.N. Ambassador Nikki Haley of South Carolina or Kansan Mike Pompeo, who filled the same position under President Trump, as secretary of state. President Biden appointee Pete Buttigieg, a Democrat, could stay on in his current role as secretary of transportation.

Alternatively, a Democrat elected in 2024 (such as California governor Gavin Newsom) could appoint a cabinet that includes: Democratic rival Gretchen Whitmer of Michigan as vice president; anti-Trump Republican Liz Cheney of Wyoming as secretary of state; conservative Democrat Joe Manchin of West Virginia as secretary of the treasury; none other than Republican Ron DeSantis, a former military officer, as defense secretary; and Democratic Senator Cory Booker of New Jersey as attorney general.

You get the idea. Either of our 2024 nominees can be The (Next) Great Uniter, so that our house will continue to stand.

Written by Quentin R. Wittrock, founder of Principle Based Politics. 

Look for his posts each week, as this blog will explore and promote the idea of principle in politics, both as to individual elected leaders and our federal government as an institution.