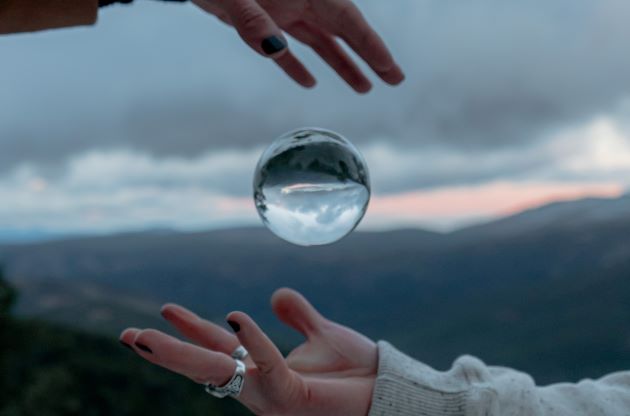 15 Nov

2024 Campaign Speeches, to be Given

In the spirit of Ernest Hemingway's legendary short story, "Baby Shoes," today's post aims to be brief.

Hemingway's story supposedly read in its entirety as follows: "For sale: baby shoes, never worn." Whether he actually wrote those six words is debated, but the point remains that a writer does not need to say much to say a lot.

This blog post will channel our inner Hemingway with extremely concise prose on the subject of the most likely candidates in the 2024 election for President of the United States. Mind you, this is not a wish list of what Principle Based Politics wants to see happen; this is a prediction of what we anticipate will happen.

Democrats

Starting with the least likely to the most, here is who we expect to throw hats in the Democrats' ring:

9. Pete Buttigieg, U.S. Secretary of Transportation. Remember him? Sincere former mayor.

8. Bernie Sanders, Vermont senator. Could not defeat Hillary or Joe.

7. Alexandria Ocasio-Cortez, New York representative. Progressive turns 35 just before election.

6. John Bel Edwards, Louisiana governor. Proved he can win in South.

5. Gretchen Whitmer, Michigan governor. Survived kidnapping attempt and Biden shadow.

4. Elizabeth Warren, Massachusetts senator. Strident views on every issue.

3. Amy Klobuchar, Minnesota senator. Formerly admired as a moderate.

2. Joe Manchin, West Virginia senator. Looking for cross-over votes.

1. Gavin Newsome, California governor. Home state is a drawback.

You may be asking, "What about the incumbent, Joe Biden?" We expect him to bow out sometime in 2023, citing health reasons. And then there is his Vice President, Kamala Harris. Although a sitting VP and former candidate is a natural successor, we think she also will again realize the difficulty of winning and not run this time.

Republicans

There is a New York guy living in Florida who spent four years in Washington, D.C. and wants to move back to his old house there. He may be making a "big announcement" today. In fact, that news was the inspiration for this blog post. Here are the likely Republican candidates:

8. Kristi Noem, South Dakota governor. Popular during and since pandemic.

7. Ted Cruz, Texas senator. Has long wanted the White House.

6. Glenn Younkin, Virginia governor. Invented the winning post-Trump strategy.

5. Mike Pompeo, former Kansas representative, CIA director, and Secretary of State. Strong biography.

4. Liz Cheney, former Wyoming representative. Yes, she is a Republican.

3. Mike Pence, former Vice President. Deserves some respect.

2. Ron DeSantis, Florida governor. Hurricanes, coronaviruses, Trump don't phase him.

1. Donald Trump, former President. Likes attention, even in losing.

More important than who will run is who the parties actually will nominate. As we learned again in the midterm elections, the parties do themselves and our nation a favor when they select principled candidates, as that is what Americans want and need.

Written by Quentin R. Wittrock, founder of Principle Based Politics.

Look for his posts each week, as this blog will explore and promote the idea of principle in politics, both as to individual elected leaders and our federal government as an institution.